9 BEST WALL CLADDING MATERIALS FOR YOUR HOMES!
Cladding is the covering of one material over another to control the intrusion of weather elements while also providing an attractive appearance. Wall Cladding is quick to install, sturdy, and may last for a long time if properly maintained.
Its essential duty is to protect the surface wind, excessive heat, and dampness, as well as to assure its overall thermal performance. Moreover, the surface works as a screen that works as a protection from heat, safeguards against air and chemical pollution, etc. Now, let us know what are wall cladding materials for your interior and exterior spaces.
1-Stone Cladding
Stonewall cladding is mostly used for residential purposes as we know that stone is ideal for giving homes an exquisite, luxurious appearance while maintaining a typical homie atmosphere. It comes at a high cost, however, most people use its simulated alternatives instead. And, the simulated stone is a great way to save money without sacrificing looks or durability.
They are inherently resistant to moisture and weather, and they do not discolor. Stone cladding on walls takes longer to install and requires skilled labor, but it can survive scratches and abrasions in the long run.
2-Wood Wall Panelling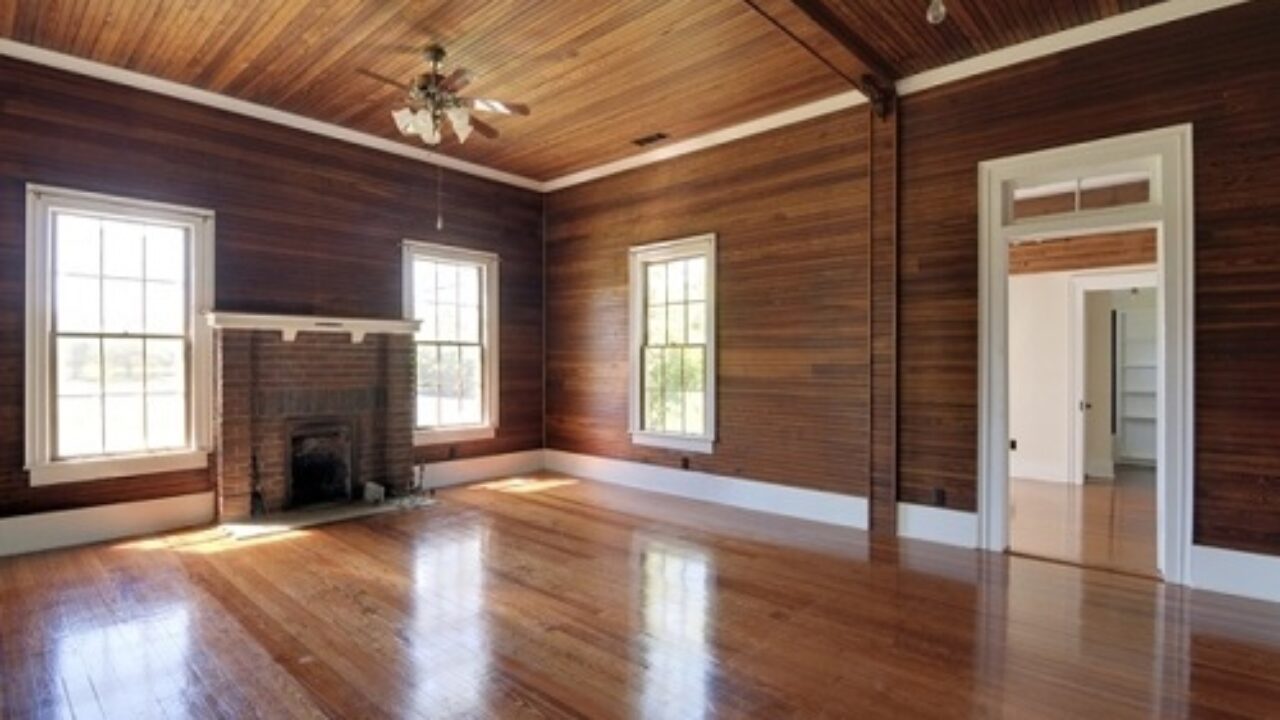 It is one of the most beautiful wall cladding ideas available in the market and is one of the most aesthetically pleasing. Wood wall paneling on walls is weather-resistant and an excellent insulator, making it ideal for siding.
It is very simple to set up and is long-lasting building material. Furthermore, wood's natural appearance has an unrivaled aesthetic quality, so architects can use it for decking and flooring and also on walls and ceilings.
You can do wall paneling using ply boards, MDF boards with designer veneer & finishing with PU, or any other polish. You can use laminate as well. There are so many beautiful wooden tiles available in the market which can be directly applied on walls or on ceilings to give your space a luxurious/ rich look.
Though it is very costly to install, this is one of the most highly rated cladding and very prevalent amongst interior designers.
3-Tile Cladding
---
---
Because of its waterproof nature and ease of cleaning, tile cladding is extremely popular for wainscotting, especially in kitchens and bathrooms, up to the height of 4'0″ from the finish floor level for interior spaces. There are a lot of choices available in the market. Some of them are ceramic tiles, glass tiles, porcelain tiles, etc.
If you ask a question, is wall cladding waterproof? Then tile cladding is one of the answers. You can use stone or PVC cladding as well, but tile cladding is easy to install and pocket-friendly and you will find a lot of varieties at the same time.
You can find brick pattern tile, stone finish tile, wooden finish tile, fabric finish tile, just think of the finish you are looking for and there is a huge possibility you might find the same finish in tile in both exterior wall tiles and interior wall tiles.
Brands like Kajaria, Somany, Nitco, Vermora, etc. provide a good range of wall tiles.
4-Brick Cladding
Bricks are made from lightweight materials that also come in a variety of colors. Brick is perhaps the most popular and commonly utilized because of its and noise insulation properties and its natural look.
The exposed brick wall is one of the favorites of designers because of its organic look and soothing appearance but it needs good workmanship on-site to get the desired look. In that case, exposed brick finished walls can be the choice.
It can also experiment with different textures, colors, and sizes of bricks if they want to add diversity. In the winter, it provides energy-efficient warmth, while in the summer, it keeps you cool.
---
---
5-Vinyl Cladding
Vinyl comes in a variety of colors and is a low-cost choice as compared to other wall cladding materials.
Vinyl or PVC cladding is becoming more common, particularly for bigger constructions such as shopping malls and multiplexes. Vinyl can be given a hardwood or tile finish texture in a variety of methods. They can be custom-made with different compositions to get the desired look and provide great sound absorption.
You can use them in interior spaces to conceal the seepage or dampness issue. Vinyl is waterproof and easy to install and user-friendly.
6-Detachable Wallpaper
---
---
Got tired of looking at the same ordinary walls around you daily? Well, how about a removable wallpaper to give it a new look like a wall paint texture? It's difficult to live in an apartment with filthy or just plain dull walls.
However, there is a choice. You may personalize your surroundings with removable wallpaper. Just peel it off whenever you think of moving out from the apartment.
You will find a lot of options, like stone finish look, brick wall look, wood panel look, etc. You just have to buy the aesthetic wallpaper of your choice and apply it directly to the wall. And your cool wallpapers wall will be ready in few hours.
Make sure that your wall is completely dry with no dampness issue, otherwise, you will see bubbles on the surface which will make your wall look hideous. In fact, never apply on any wall where there is a plumbing line going, to avoid any such issue
7-Stainless Steel Cladding
The stainless steel cladding is extremely long-lasting and resistant to the elements. It has a high level of resilience to the influences of the environment. Steel cladding has the longest life expectancy and has additional benefits such as termite resistance, moisture resistance, and low weathering.
It is scratch and abrasion-resistant. They can be painted over with a matte or glossy finish, depending on the type. They are best suited for heavy traffic areas where maintenance is the issue. Stainless steel cladding can be a good choice for hotels, hospitals, back offices, lift areas, etc.
---
---
8-Glass Cladding
Glass cladding is used on the exteriors of many world-famous buildings around the world. It gives a modern appearance that undoubtedly stands out from the crowd. It is commonly utilized in commercial buildings or any building very you want to trap the natural light in your to reduce the electricity load.
Glass can be easily molded to meet every contour of building walls and can be made in a variety of shapes because of its lightweight property. Moreover, it requires proper cleaning and dusting once in a while.
For interiors, lacquered glass is used to give a very rich and glamourous look.
9-Cork Tile Cladding
Cork is a natural and sustainable product and an incredibly versatile cladding material. It is a boon for spaces where acoustical insulation is required. It can be used on both floors and walls. You can also use it on ceilings as per the interior design of your space.
---
---
Conclusion
Wall finishes can completely transform the look of your space, both interior, and exterior. For the exterior, exterior wall tiles, stone cladding, brick cladding, etc. are some of the options. For the interior, you can use wood paneling, wall tiles, glass, etc.
There are so many cladding material options available as a building material that not only protect the space but also add beauty at the same time. Check out Arch Finishes for more building material options.
Thank you for reading. Keep visiting us for more information about all the building materials for your interior and exterior.