10 Best Modular Kitchen Brands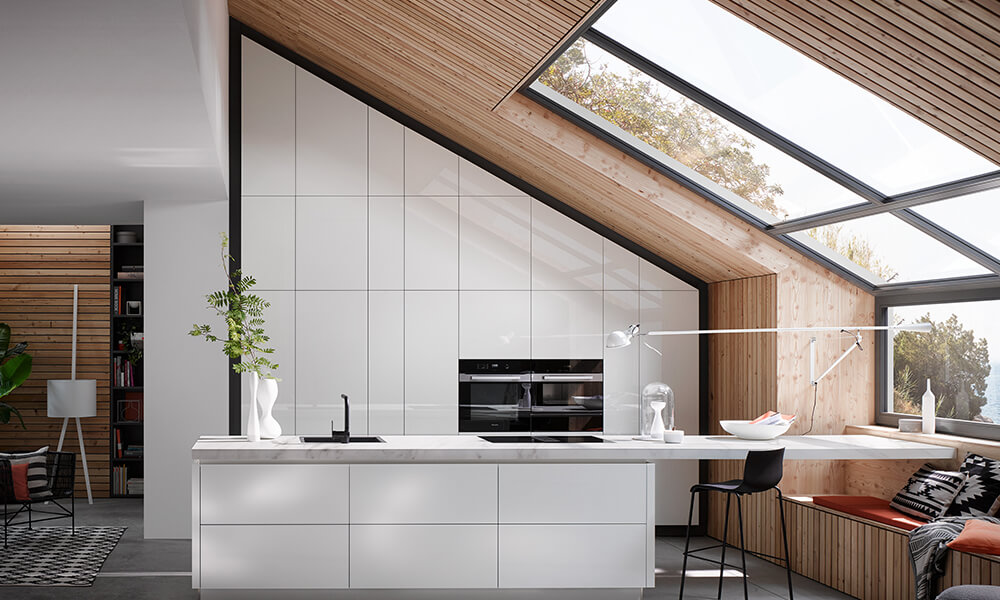 Looking for the best-fit Modular Kitchen Brands? Well, here you go! First of all let us know, what a modular kitchen means? A modular kitchen is solely a flexible approach to construct your kitchen in a modern or new way. It also allows you to customize your modern kitchen as per requirements by selecting various sizes of cupboards which are called modules. The size of your kitchen module is dependent on the availability of the accessories.
Be it your cutlery spaces, your plates or bowls space, your crockery, etc. You can organize anything in your modular kitchen by using various types of modular kitchen accessories.
There are such a large number of brands of kitchen modular out there in the market containing their different specifications. The kitchen is an essential part of your home, designing it with the right kitchen modular brand is important. So, if you are planning to install a modular kitchen, continue reading the blog.
Let us first know about the different brands for modular kitchens and what do they offer.
Different Modular Kitchen Brands
Before choosing an ideal brand, knowing about qualities, pros, and cons, what do they offer and their durability, etc. are important? Therefore, the following brands are worth considering when installing the best kitchen modular.
Sleek Kitchen
Sleek is one of the foremost prestigious and long-lasting high-quality modular kitchen brands. It gives your big or small modular kitchen an outstanding finishing with an impressive glossy look.
Kitchen accessories, Hardware & Fittings, Cabinets, Shutters, Hob, Chimney, Grass, Oven, Sink, and other appliances are all manufactured and supplied by sleek. Its building materials are available in a glass grid and are a bit costly.
Kaff Modular Kitchen
For your modular kitchen, KAFF offers a comprehensive range of built-in kitchen equipment and kitchen accessories. They are available in a variety of styles combining style, innovation, and versatility. They are designed to keeping your kitchen aesthetics in mind and can be cleaned without any difficulty maintaining your kitchen charm.
You can find all the appliances here that your kitchen will be needing to make it look luxurious and sophisticated at the same time. They can be built-in Hobs, Ovens, Cooker Hoods, Microwaves, Dishwashers, Built-in Refrigerators, Ventilations Fans, Deep Fryer, Built-in Induction Hob, Wine Cooler, Cooking Range, Air Purifiers, etc.
Along with that, you can also find all the kitchen accessories including, Baskets, Pull-Outs Ladder System, Pantry Unit, Dish Rack, etc. Beautiful Kitchens are add ons in all the categories, like single bowl sink, double bowl sink, single bowl with drainboard, etc. Check out Kaff Modular kitchen to find out more.
Hafele
Hafele includes installing the appropriate drawers and cabinets, storage units, and cooking equipment based on the zone. It not only looks high-tech and aesthetically pleasing, but it also makes your kitchen seem stylish, handy, and ergonomic.
The brand's kitchen fittings and accessories are regarded as being inventive, useful, and efficient, and are among the most effective on the market. So, if you're searching for a total kitchen remodel, this brand can be a good option.
They include all the kitchen fittings like Drawers, Corner Units, Drawer Organizer, Tall Units, Roller Shutters, Lift Systems, Hinges, Aluminium Profiles, Kitchen Handles, Kitchen Accessories, Waster Bins, Caesarstone Surfaces. Along with they cover all the Modular kitchen appliances like built-in oven, HOB, Dishwasher, etc. Check out the brand here.
---
Do check out
---
Hettich
Hettich is a German Modular kitchen brand. Many people prefer the Hettich modular kitchen because of its sophisticated design and clean finish. Since, numerous accessories in Hettich for kitchen modular, its price varies in a wide range. They include Flip Fittings, Drawer System, Pantry Units, Cabinets knobs, doors, kitchen accessories, kitchen appliances, etc. many more.
It has everything to make your kitchen look elegant & stylish and not to forget, functional and very well-organized. You can check out the brand here.
Godrej Interio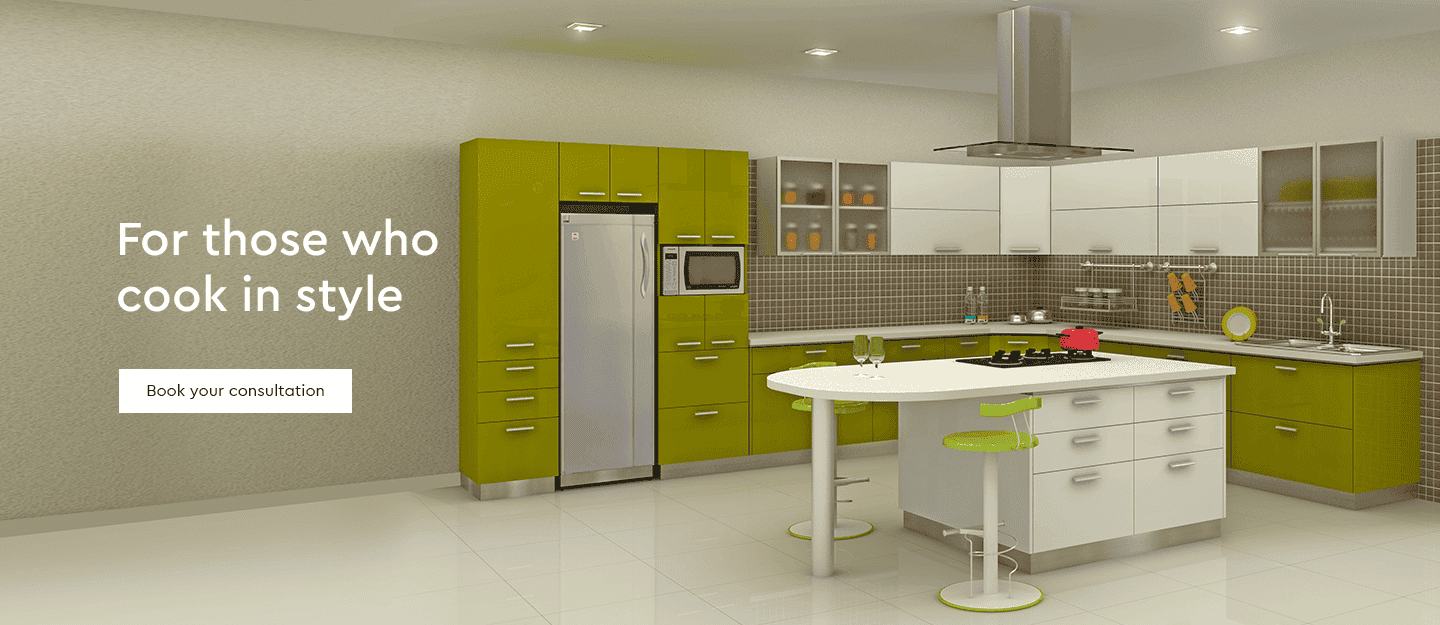 Godrej Interio is India's largest furniture manufacturer. The kitchen carcass is made of mild steel by Godrej, and it is a more cost-effective alternative to stainless steel. Furthermore, Godrej Interior provides mainly two types of Modular kitchen looks such as steel and willow work. But, people prefer to opt for steel because they have an exquisite appearance and are well suited to a limited budget, and are easy to maintain.
Some of Godrej Interio's finest goods are the U and L shaped kitchen designs, parallel kitchens, single-multi wall kitchens, etc. With a unique design and elegant steel accessories, you may transform your kitchen into a complete steel kitchen.
They have everything for a complete kitchen, like drawers, accessories, kitchen appliances, etc. They also provide consulting services and also help you to install the kitchen. You can check out the brand here.
Glen
Glen is another Modular kitchen brand on which you can rely while choosing your modular kitchen appliances. It provides designer kitchen appliances that not only fulfill its requirements but also make your kitchen look stylish.
You can find Chimney, cooking appliances, dish-washer, small appliances, air purifiers, built-in, etc. You can check out the brand here.
Haecker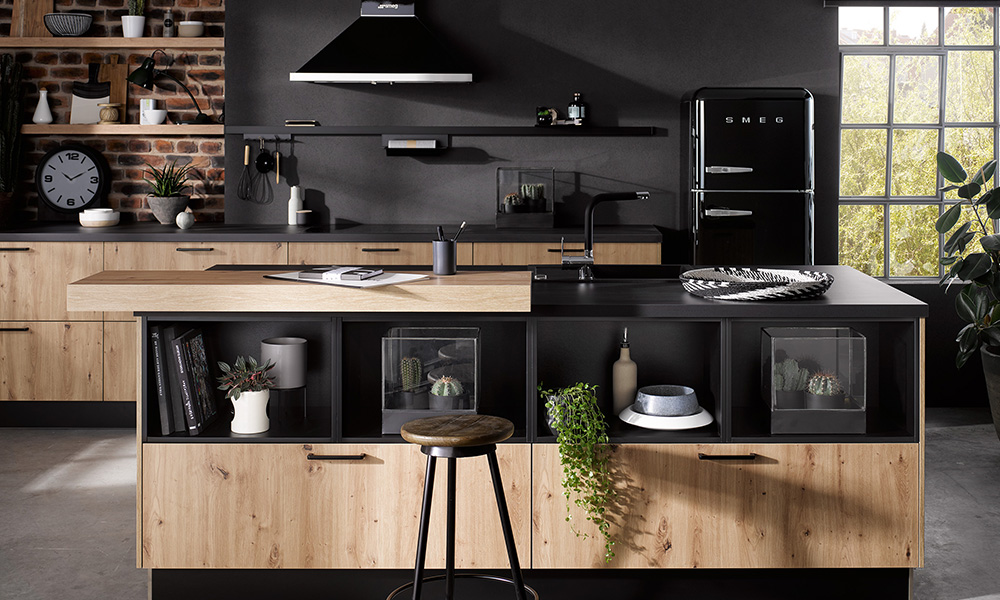 Haecker is another German company that has been active in India for more than 12 years. The brand provides two types of kitchens: classicART for those on a budget and SystemART for those looking for a well-designed luxury kitchen.
The firm is well-known for offering customized solutions based on what the customer wants in their kitchen. Also, quality, new designs, and precision are the factors that make it even better. The company specializes in kitchen cabinets and fittings in a variety of finishes.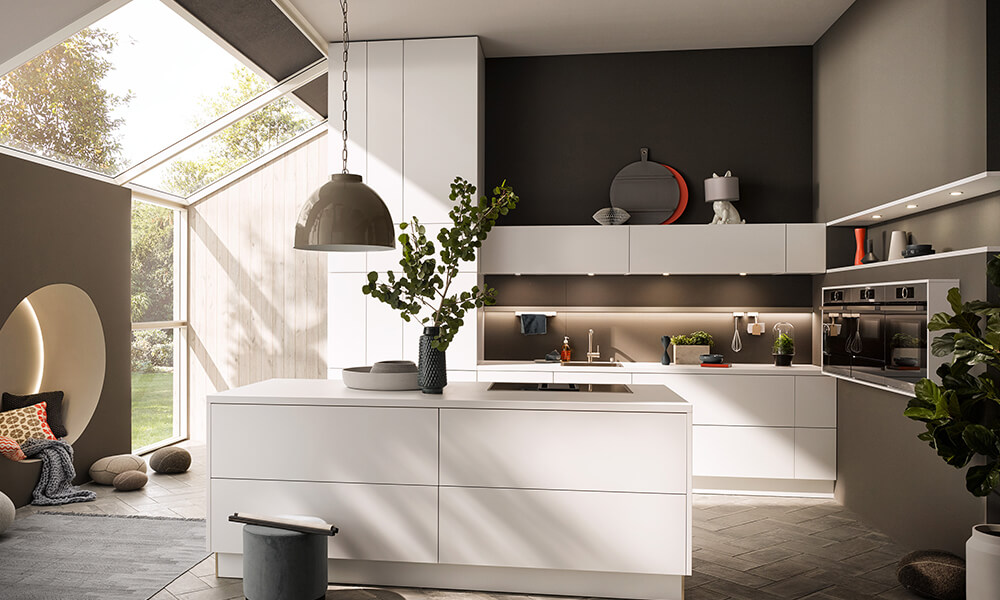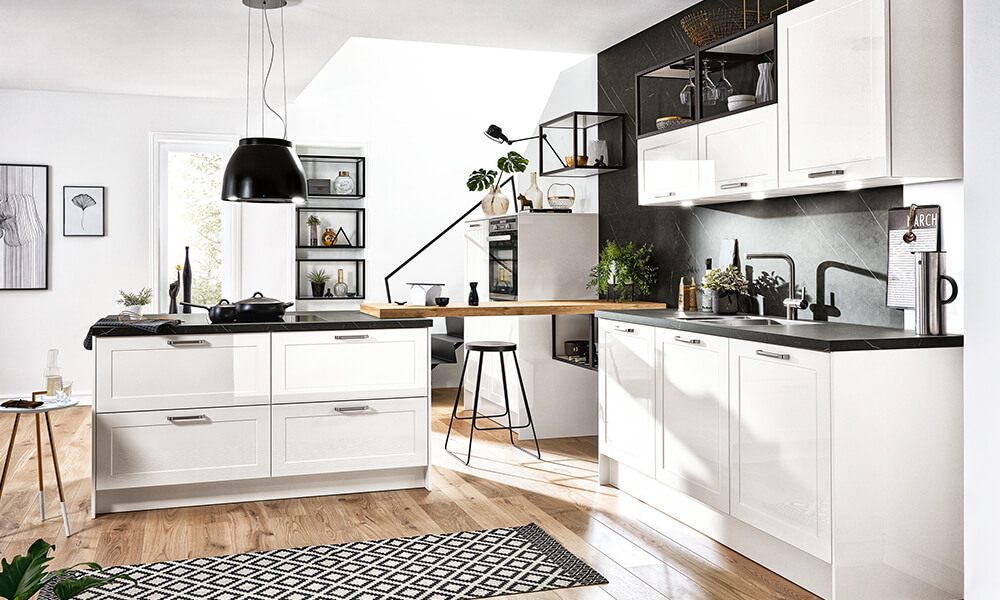 Johnson Kitchens
Johnson Kitchens creates beautifully designed and smartly engineered kitchens with their appealing value for money. It is sourced from one of the world's largest manufacturers that is based in Germany.
Arttdinox
Arttdinox provides a diverse range of contemporary steel kitchens, owing to its parent company's expertise in steel. It is a premium Indian brand owned by Jindal Steel. You can customize your kitchen in various colors available as per your requirement to give a contemporary look to your kitchen.
Stainless kitchens are very durable, easy to maintain, and scratch-resistant. If you are looking for an industrial look for your kitchen this brand can be one of your options. You can check out the brand here.
Regalo Kitchen
Regalo Kitchen focuses on providing beautiful kitchens. They are kitchen specialist who develops & manufacture and sell various kinds of kitchen solutions to ideally suit the varying modern-day needs of homeowners. These products are the best examples of creativity meeting productivity. You can check out the brand here.
Why Modular Kitchen is Important?
We know that the concept of kitchens is evolving day by day. They give ease and a distinct taste to a city family enhancing the beauty of your home. The distinct advantage of a modular kitchen is that it can be customized to fulfill your specific requirement. Furthermore, modular kitchens offer some of the best alternatives when it comes to organizing your cooking space as discussed above.
Also, people ask, 'Why modular kitchen is costly? This is often because the cost of a modular kitchen is heavily influenced by many factors that include the finishes, quantity of modules, kitchen accessories, and built-in appliances, etc. You can customize your modular kitchen design and its budget keeping these factors in mind.
In conclusion, you can go through all the information first regarding modular kitchen brands, then make a best-fit kitchen modular choice for you. Get rid of the old look of your cookery and renovate it with one of the best modular kitchen brands. Keep visiting ArchFinishes for more such trending updates for your interiors. Thank you for reading.